About six months ago I redid the logo and stuff for my friend
Kristen
. She has a business where she sells custom prints, and invites, and party decor. Basically all the cute paper things that we love to have.
So then I was all 'hey, wanna move to wordpress and self host and manage everything yourself'? And she was all 'TOTALLY'.
Poor girl. It took me forever because I did her site a good four times before I was happy with it. And I tried out four different shopping cart plugins, and then she was all 'HMM. I'm gonna redesign my logo and colors'.
It's so awesome. And it's finally finished.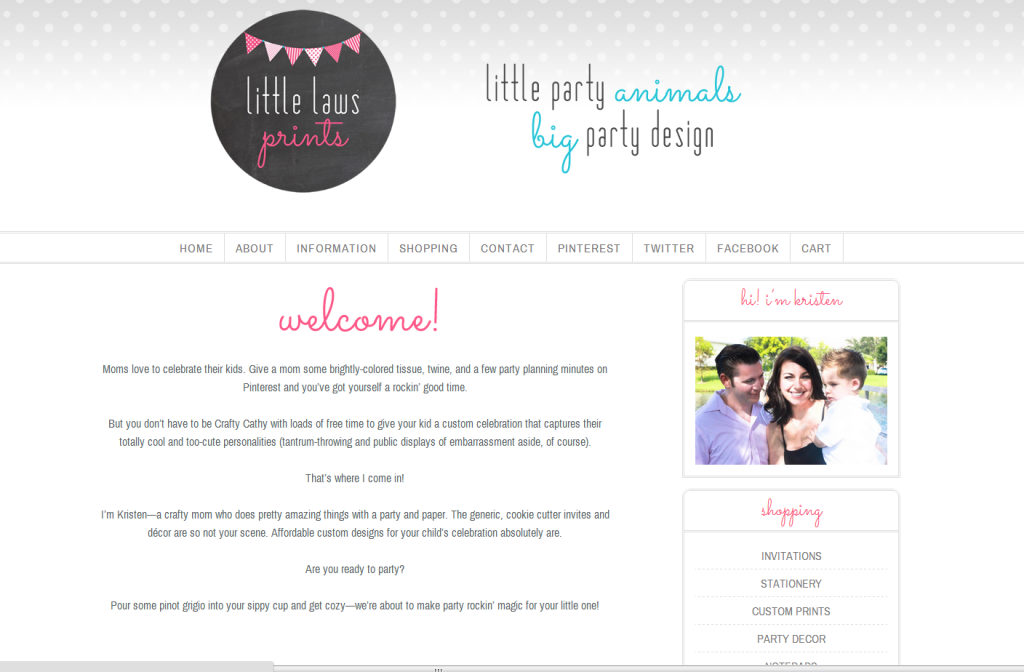 Mind you, I take absolutely no credit for the logo. She did that herself. I'm just the website lady.
Sidenote: if you need party invites, custom prints, stationery, or a super cute cell phone case? She's your girl.
You should totally check her out, and not just because you should go see how pretty I made her site.